The global pandemic of the novel coronavirus that's responsible for COVID-19 infections is causing all kinds of changes in our daily routines, to be sure. People have to maintain social distancing as much as possible. At the same time, it's more important than ever to provide a place where individuals can wash their hands.
In many cases, they need access to more portable bathroom facilities to accommodate business needs as well as requirements to shelter in place, during quarantine.
Here is insight into why the demand is sky high for portable restroom rentals due to the COVID-19 pandemic.
More People Staying at Home
Whenever possible, people are encouraged to attend classes and work from home, using computers and Zoom connections to hold virtual meetings. That means more people are using the home bathroom than before, since they aren't able to relieve themselves at school or work. Luxury trailers therefore grow in demand since people cannot easily do a home remodeling project to add another bathroom.
Visitors Need to Quarantine
When people have potentially been exposed to the coronavirus while away from home,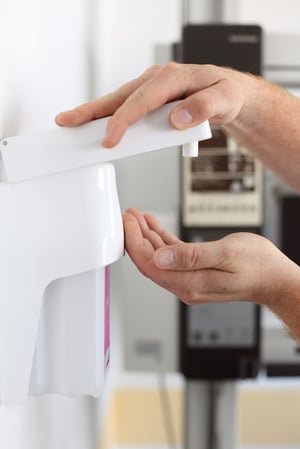 they may be forced to comply with state regulations mandating a 2-week quarantine. This is particularly a concern when visiting from a part of the world where there are more hot spots. So, during this 14-day quarantine, they need their own bathroom to avoid spreading disease to others in the household.
This applies to college kids coming home for vacation break as well as to anyone who is returning from a business trip or is moving into a new place. Portable, luxury trailers are in high demand to address the rising need of people sheltering in place.
Outdoor Work Sites Face Growing Demand
There is plenty of work being done outside during the pandemic, meaning a greater need for portable facilities. For example, the New Yorker reported that "Governor Andrew Cuomo needed porta potties and hand-washing sinks for drive-through test sites along the Palisades Parkway" for coronavirus tests. At the same time, public utilities were demanding shower trailers to provide relief to their overworked crews out inspecting and fixing downed power lines.
Even when workers have access to a building, such as while doing maintenance or repairs while it is still open for business, they cannot use the company's restrooms as they are reserved for the business' employees or customers only. The demand for trailers increases even more under such conditions.
Don't Get Caught Short During the Pandemic! Arrange for Portable, Luxury Restroom Rental Today
We all have to do our part to stay safe and healthy during the global pandemic, and ensuring proper hygiene is essential for everybody. That's where renting portable restrooms can really make a difference. The team at Texas Loo has years of experience helping customers manage all their portable-restroom needs in Texas, Oklahoma and Louisiana. To learn more about our services or to learn about bathroom rental options, call us 832-283-2184 or click here to connect with us today.