The world is ready to get on with life by embracing standards and practices known as 'the new normal.' In light of those eager to get out and about, multiple day festivals and weekend community events must go on—but with a few new additions to their checklists. Your attendees will be expecting at minimum the following measures in place.
Reduced Prices and Discounts
Just getting folks into the event can be challenging in the current world, so luring them in with discounts is the way to go. With so many under or unemployed right now, they are on the hunt for low prices and money saving package options.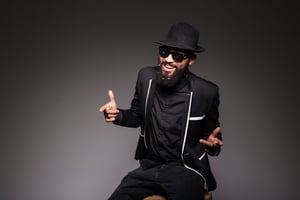 Social Distancing and Face Mask Requirements
Some individuals will not even consider attending any type of even without clear guidelines in place concerning the use of face masks and social distancing. This needs to be clear in marketing materials, and most importantly enforced at events. Word spreads fast in communities if your site turns into a social spreader event.
Let's Be Seated, But How?
If you're event is hosted outdoors, seating might not be an issue. However, people will want to sit down at some point and rest, and installing distanced benches could be a solution. Indoor functions will want to consider getting a larger space to account for social distancing guidelines. If there is a way to section off groups, be sure to add this to your list to minimize contact among groups when possible.
Expedient Sanitization of Equipment and Supplies
There's not much you can do to avoid having patrons touching anything and everything at your gathering or event. However, it will give them peace of mind to see staff diligently cleaning and sanitizing. Vendors will need to be on board with these measures, and guests will be extra watchful this year.
Refund and Cancellation Options are a Must
Cancellations during COVID surged and for good reason. Don't make would-be guests timid by not offering clearly defined refund options or gift card substitutions should the event be cancelled. A gift card to return to your venue not only keeps the buyer happy but ensures they'll return at a later date. Full refunds should be an option if the budget permits.
Include Extra Sanitization Stations
With people demanding their space, you'll benefit by renting additional bathrooms such as portable comfort stations. These are handy, are easy to keep sanitized, and can be easily placed throughout your outdoor venue. Furthermore, they feature sanitization for attendees with hot and cold water and soap dispensers. Your guests will appreciate this option and feel safer than with other alternatives.
Looking for Portable Restrooms in Texas, Louisiana and Oklahoma?
Look no further than The Texas Loo, your home for comfort stations and sanitization solutions for your events and contractors on the go. We have portable restrooms of all sizes, with hot and cold water, and we have ADA compliant stations to meet all your needs. Contact us today to discuss your needs with our team.