While other parts of the country may be struggling to kickstart their economy again, the housing market and related construction in Texas is having no such problem. In fact, the Lone Star State is realizing a housing construction boom in multiple regions, which started in the Fall of 2020 and continues to carry through the winter.
The drive has been a combination of factors. Many large companies have been moving out of big urban areas and relocating to Texas due to a more supportive business environment. Tesla and Oracle might be the latest to do so, but the trend has been going for a while. Ever since March 2020 when people were forced en masse to work away from the office, companies have been re-evaluating why they need big offices in costly urban centers. J.P. Morgan Chase, for example, has initiated big plans to move to Texas as well as other locations, and that drives up the need for relocation and homes in Texas city regions like Austin, Houston, Dallas-Ft. Worth and similar.
Another factor has been an increase in relocations to Texas from other states where the cost of living is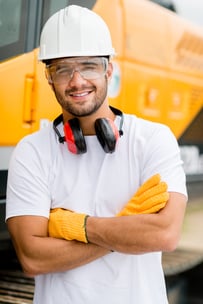 higher or the job markets are so depressed due to being in-person service and people-centric, folks can't stick around any longer waiting for things to improve.
The state's real estate trend was already pointing to a good year before 2020 started and, despite the pandemic hitting, construction has carried forth unable to keep up with demand. Finished inventory has remained repeatedly low, and that in turn has pushed up pricing on existing stock. Every time a new batch of homes gets slated for a build, three more are right behind it. Home projects in the 30 and 40 units groups are being instantly sold out before the foundations are even poured and still in pre-sale phase.
The Austin area has seen construction running hot with a median home price seated well in the $355,000 range, an increase of 12 percent over the prior year. Rental construction hasn't been quiet either; Houston ranked third when it came new apartment units being built to meet rental demand, adding another 17,400 units in building phase as of the end of 2020. This contributes to a total of almost 127,000 new apartment units being constructed statewide in Texas.
Houston is not a stranger to the current construction boom; the Texan city has been realizing a heavy influx of new residents for a decade now, adding 73,000 apartment units since 2010, simply outpacing its sister cities in the state in Austin and Dallas. The larger Houston metro area encompasses a whopping 131,300 units constructed over the last ten years, making up at least 20 percent of the state's total of 503,300 apartments added within well over 2,000 new complex buildings.
So, in short, Texas construction has been booming and there are no indications it is going to stop in 2021. In fact, with even more employers being Texas-bound, the housing construction numbers are fully expected to keep demand high, which will keep the construction side busy through the next year to meet orders.
If you're planning or managing a long-term construction project, The Texas Loo has a variety of portable restroom trailers. These comfort stations provide a safe and sanitary area for workers. Contact us today to learn more about how we can contribute to the success of your construction project.