As the pandemic is still ongoing as we enter into the late summer months, many activities have been put on hold such as going out to restaurants or the spa. However, there has been a notable uptick of construction projects happening across the country. With many people working from home offices and kids taking online classes, they are also considering getting their homes renovated to make the entire family comfortable. There was a 40% higher demand for bathroom and kitchen remodels, 52% increase in addition projects, and a 166% rise in demand for fences and security systems, according to CNBC.
Whether working on indoor or outdoor projects, contractors still need to take the appropriate safety protocols to keep their clients and customers safe during the pandemic.
Considerations for Construction Project Safety During the Pandemic
Many local municipalities will have pandemic safety protocols in place for construction projects. It is always advisable to learn more about these protocols through the local government departments or the permit office. Since every region is different, safety protocols will vary. Some protocols you may find in place include:
Construction Project Size Limits
Construction projects may be limited in size to reduce the number of workers that will interact with each other. The regulations may require that contractors work on only essential infrastructure construction, residential projects with 10 units or fewer, or commercial construction projects that have a certain square footage such as 20,000 square feet.
In the city of Austin, it is required that workers have staggered shifts so that no more than 10 active workers are on the site at one time. There should also be a COVID-19 safety monitor who will be on site every day.
Worker Safety Protocols
Most contractors already have safety strategies in place to deal with worksite hazards and accidents. Pandemic-related protocols may focus on keeping the site sanitized and getting workers immediate medical care if they have tested positive for COVID-19.
The contractor should prohibit workers from using any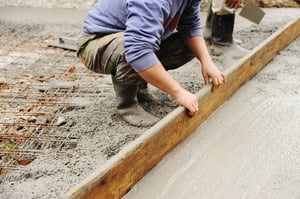 community water coolers. In addition, hand sanitizing stations should be spaced six feet apart from each other. Restrooms should also be spaced apart to limit virus transmission. Mobile restroom trailers from Texas Loo can easily be kept sanitized and clean while workers have the privacy they need. The trailers also come with sinks with fresh water tanks so workers can wash their hands before returning to work.
If a worker tests positive for the disease, they will need to isolate for the required 14 days at home. All surfaces that the worker has touched should be sanitized. In addition, the Public Health Department in that municipality should be contacted about the worker who has COVID-19 and about any other workers who may have been in contact with the individual. Contractors should be able to provide workers' contact information for people who were in close contact with the individual so they can be notified about the person who has tested positive for COVID-19.
Keeping your workers safe and the construction project moving forward to meet deadlines can be complicated because of the pandemic. Ensuring a safe and sanitized work environment becomes essential. Contact Texas Loo when you require mobile portable restrooms.