Big events automatically equate to lots of people. For the last year this has been a bit of a memory, but now that the pandemic concerns are waning and group activities are coming into vogue again thanks to vaccinations being available and planning logistics is coming into play again. That means with any kind of day-long or multi-day operation, portable restrooms are going to be needed if the event is outdoors or in a smaller facility not scaled for large crowds.
So, how does one estimate the number of portable restrooms needed? There isn't an automatic generic formula that applies to every event; instead, the estimate will be based on what actually is occurring with an event.
Typical factors that can swing the number of restroom stalls needed are directly associated with the type of event and activities that will be present. These include:
The overall population attending the event each day
Providing for special needs and accessibility
The duration of the event (i.e. one day or multiple days)
The provisioning of food and drink, particularly with alcohol
The temperature of the day during the event (people drink more during hot days)
With this clarity it becomes easier to quantify the number of units for an event, with a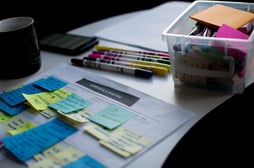 small percentage of surplus just in case. At this point then it becomes easier with the total figure to plan and work out the logistics of when the equipment will be provided, where it needs to be location, and where special needs should be addressed and provided as well. However, none of the above can get started without first going over the specifics of a given event. Remember, a daytime wedding will have a different dynamic of needs than an evening wedding when people eat and drink more, for example. And a wedding will be different than a concert or a multi-day convention or outdoor fair. Understanding the nature of the event in detail goes a long ways in ensuring the right number of resources are present for support.
What Else Do I Need?
Additionally, one should also consider the need for wash-stations, supplies, trash disposal and unit cleaning frequency as well. All of these items come into play and grow in number based on the number of relief stations committed.
The last thing anyone wants is an insufficient number of toilets and sinks and the event-goers spending all their time lined up waiting for their chance to use a vacant unit. With a sufficient supply, your attendees can spend most of their time enjoying the event and be less frustrated waiting desperately for a chance to take care of business.
At The Texas Loo, we've been handling event logistics support for years and have a good handle on what different types of event will need based on population, the number of days, and specific needs. We can help you make your event run smoothly so your guests are having a great time and avoiding the restroom line as a much as possible. Nothing can be planned perfect, but we can get pretty darn close!