Luxurious restroom rentals allow you to temporarily place a toilet in an area where a toilet, or a sufficient amount of toilets, may not be available. Typically, construction companies working in a location without restrooms nearby, those putting on an outdoor event, such as a carnival or outdoor wedding, or those who are having the only bathroom in their home renovated, may rent a rental toilet. After renting a toilet, you need to determine where to place the toilets you rented. Here are a few placement tips to help you find the perfect location.
Seek Out Dry and Level Land
When you are renting toilet rentals, you always need to learn the dimensions of the toilet trailers you are renting. You then need to ensure you have a dry and level space to fit that trailer or toilet rental. If you do not, you will want to get to work leveling out the land and laying down sand to ensure you are able to place the trailer on dry and level land. Rocky or hilly terrain can cause your restroom to be unleveled, and wet or soft land can cause the trailer to sink into the land. This is why both of these are so important.
Consider How Far of a Walk it Will Be to the Restrooms
The next thing to keep in mind when you are looking for a spot to place a rental toilet is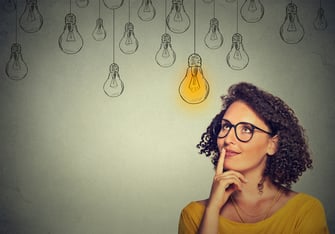 how far of a walk it will be from your construction sight or event to the bathroom. Employees or guests do not want to walk far to access bathrooms. They typically want them close by and easily accessible. There are also O.S.H.A. laws about the proximity of restrooms for employees. As such, you need to find a spot that is close by and easily accessible for either employees or guests.
Keep Security in Mind
When you rent a toilet, the last thing you may think about is security. Unfortunately, vandals target anything they can, including rental toilets. As you seek out a place to put a rental toilet, look for a place that is well lit, that may be near security cameras, or that you can place a portable fence around at night to keep vandals out.
Always Learn About Permit Restrictions
Lastly, depending on the city or county, you may need to obtain a permit for the toilet rental. These permits may have more specific restrictions about where you can and cannot place the toilet. Always pay close attention to the permit restrictions and follow those additional rules that may be laid out for you.
No guest wants to use a traditional small and smelly blue outhouse toilet. That is why at Texas Loo, we have upgraded the rental toilet game. When you need toilets for an event or work site, we provide you with luxurious, top-of-the-line comfort station restroom rentals. Our rentals feature clean toilets, sinks and all the amenities of a traditionally constructed restroom. Reach out to us today to learn more about the restrooms we offer or to reserve yours for an upcoming event.